Rio Novo was born from the union of executives with more than 25 years of experience working in the largest domestic and international auditing and consulting firms. In our various service fronts, we pursue high standards of technical excellence and agility in the development of projects.
Our approach is pro-business: the focus is assisting the client in an ethical, careful and transparent way.
Leading each service, are professionals with high level of technical and  market knowledge, closely accompanying the client, as active and experienced business partners. We work in a multidisciplinary, assertive and attentive manner.
We work with a wide range of services in the areas of auditing and accounting advisory; transactions advisory (due diligence and post-M&A); tax advisory; labor and social security advisory;  performance improvement and corporate management; and risk management.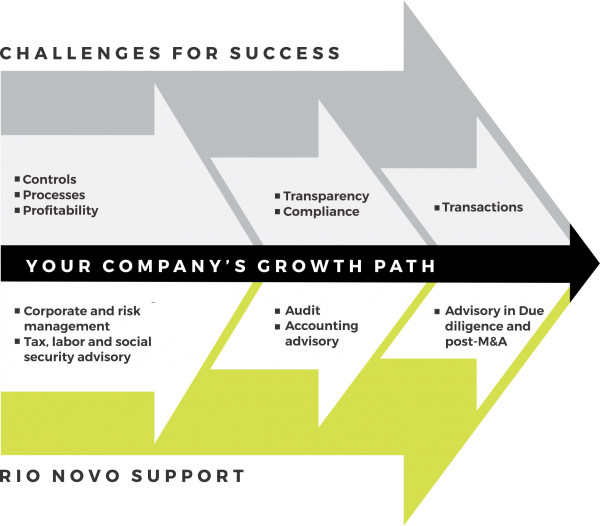 OUR APPROACH
IT IS PRO BUSINESS:
the main focus
is in attending the customer
with ethical stance,
careful and transparent.